PP-SIM (Privacy Processing SIM)
DeCloak Launches the PP-SIM is a FIPS 140-2 level 3 certificated hardware thin film with data processing capability to protect individual's privacy while allows data to be aggregated, analyzed and even sold without worrying about breaking privacy regulations such as GDPR (General Data Protection Regulation) or CCPA (California Consumer Privacy Act).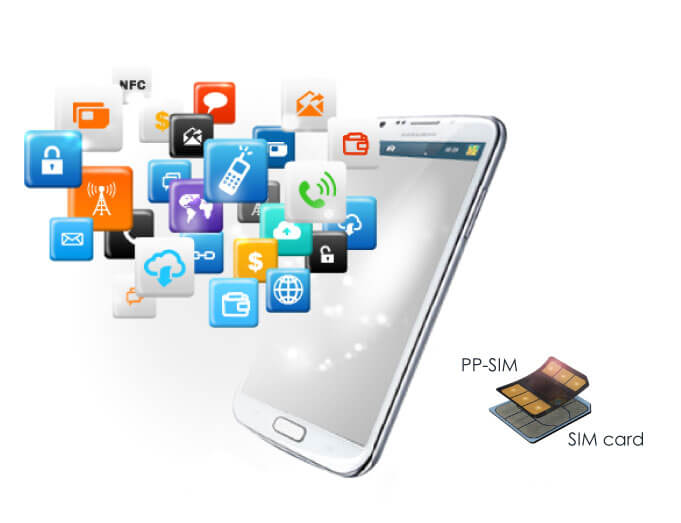 Combination of PP-SIM and SIM card
PP-SIM is an algorithm-embedded hardware in a thin film form. The core technology of PP-SIM is "Differential Privacy" which can release statistics from sensitive user data while query of such released statistics cannot be used to infer to single individual, and therefore protects privacy. This method is already used by US Census Bureau to collect aggregate data and release statistical tables without identifying particular users. Apple and Facebook "claim" they apply the same method before analyze users' behavior. However, the paradox is these internet companies still hold the original data. PP-SIM is positioned to solve this paradox as a trusted third party solution provider to (i) enable sensitive data de-identified a.k.a. anonymized before leave users' personal devices while (ii) extracts the statistics from de-identified data without trace back to individual. PP-SIM can bridge the privacy protection and data analyzability and enables telecom, financial institutions, and government organizations to extend innovative mobile services in a secure and convenient manner.
PP-SIM is attached on top of regular SIM card and still allows IoT devices to communicate with the main SIM card beneath the PP-SIM. With seamless combination of PP-SIM and SIM card, it opens up brand new opportunities for service providers to extend their services securely and conveniently while protecting user's privacy on the mobile devices that were previously difficult to achieve.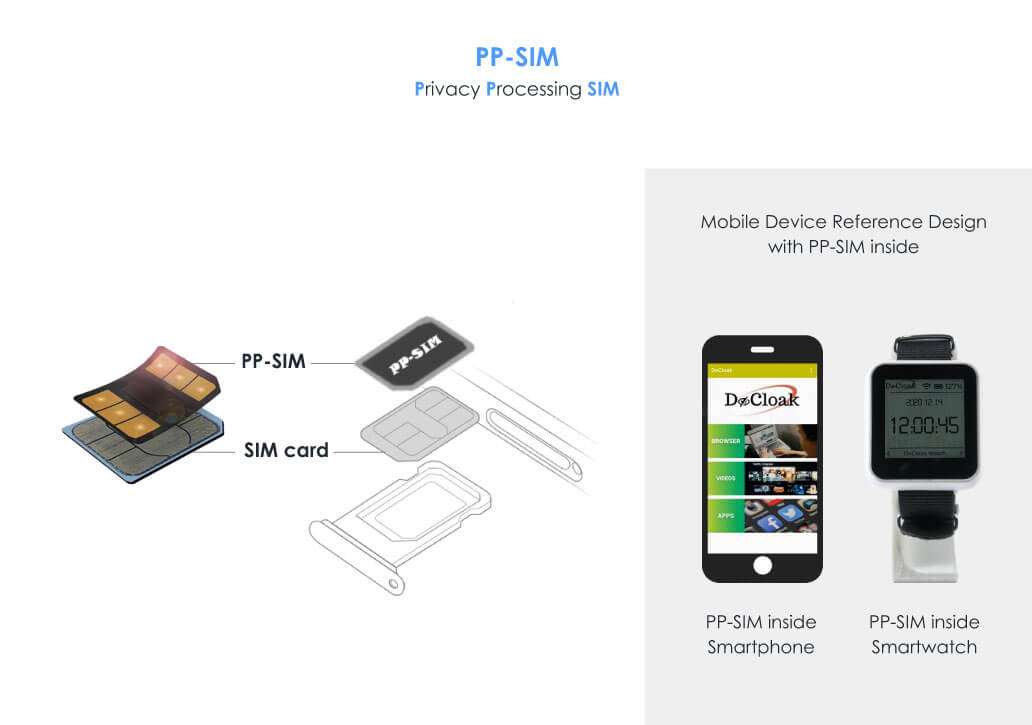 PP-SIM combined with IoT devices