DeCloak Launches the USB Dongle combined with PPU Reference Design to De-Identify Users' Personal Data
Data Privacy Protection.We live in a world of Big Data. Every one of our interactions with the internet contributes even more data. Big data and analytics have become a great business opportunity. With opportunity come risks. The world is starting to realize the gravity of exploiting personal information. And governments are starting to take a stand with ever stricter personal data protection regulations, such as GDPR (General Data Protection Regulation). DeCloak offers the de-identification solutions for keeping personal information secure while allowing businesses to gather and analyze valuable user behavior information without breaking privacy regulations.
PPU(Privacy Processing Unit) is a privacy processing unit chip with strict privacy protection certification. At the same time, in order to be able to integrate with mobile phones, we integrate it into a plug-in USB dongle (PPU-based Dongle) to facilitate integration with various mobile devices.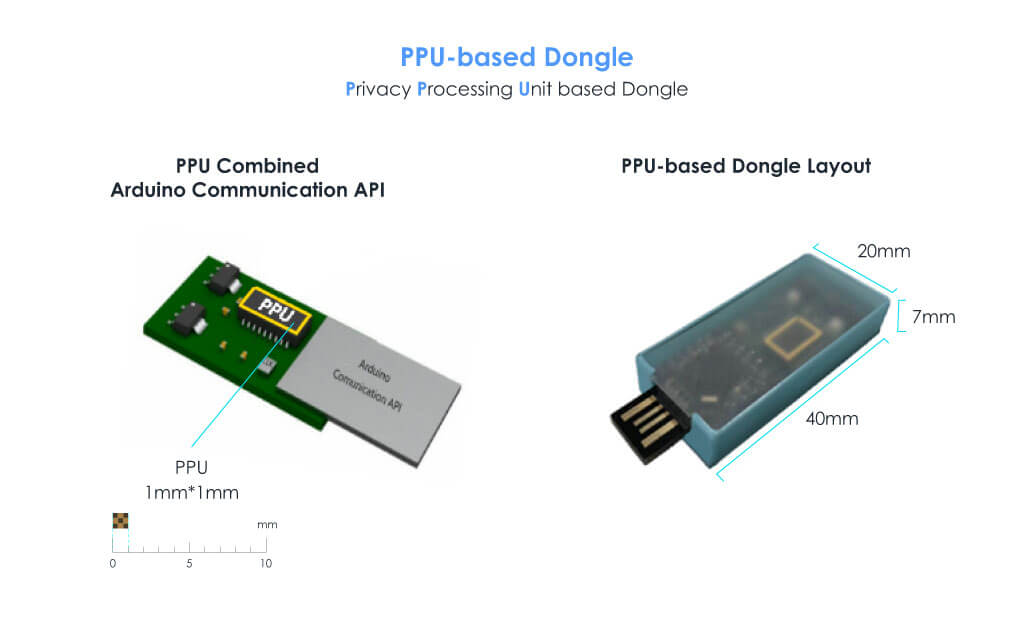 PPU-based Dongle Layout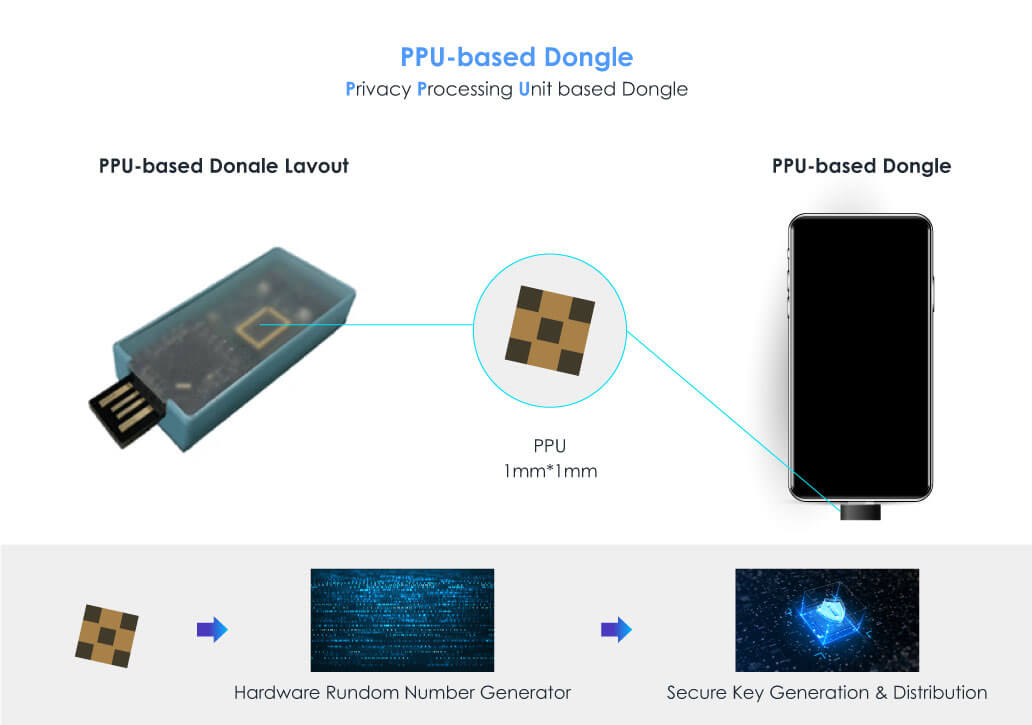 PPU-based Dongle Introduction